Most common question I get asked from new online solo entrepreneurs: 
"Who Else Wants to Wants to Learn The Most Common Traffic Strategies, Gain Exposure, and Get More Visitors To Your Website?"
And Then Use It To See Why It Works, What It's Best For, and Some Tips On How To Implement It Today...
Without Wasting Time!
From: Carol
Date: Thursday 8:30 am
Why is it important to have traffic to your website? "Once you build it, they will come" is not a statement that applies to a website. You must be active to draw traffic to your site. I've started several websites that just sat there. I know what it's like to have a great website that makes no money. I have to figure out how to get traffic to my sites.
Most people will start a blog, make a few posts and expect it to grow. That may not be the case. It may be a start but it is not the be-all, end-all solution. Putting up a website is just the first step. The next step is to get traffic. You may start off telling your relatives to visit your site but sooner or later, you are going to run out of relatives to ask.
And Then It Hit Me!

If I want to make money from my sites, I must have something for sale and I need something that brings people to my site. Once the traffic starting coming, sales improved.

This will teach you a real solution that beginners can use to get started today increasing traffic to your site.
Introducing:

In this report for beginner solo entrepreneurs, you'll learn the most common traffic strategies used to bring visitors to websites. As you're introduced to each strategy, you'll learn why it works, what it's best for, and some tips on how to implement it. At the end of each chapter is a list of next steps you can take to get you started on applying that strategy in your business
This is a special report that you will receive all at once in digital format upon completion of payment.
Special Report
In this report, you will learn:
The aim of your content should be to help people solve problems
Grab people's attention
How to drive traffic through email marketing.
How to go deeper in your articles
When you have completed this module and implemented your training, you will see increased traffic to your site. The more traffic you have, the better your chances are of increasing sales.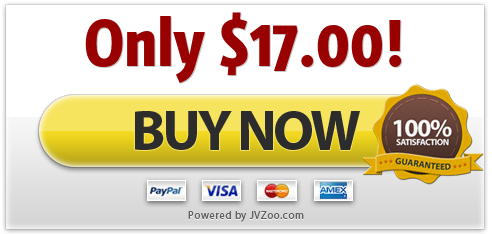 Bonus #1:
Are you procrastinating? Do you daydream until one day they realize you are completely off base and have wasted a lot of time and effort? Along with your basic report, you will also receive a special bonus report on Goal Setting. Setting goals is just one part of the equation. This report will help you get focused and achieve a different outcome from what you have been doing. No business can survive without it.
Bonus #2:
If you are just starting your online business, you know it can be a little overwhelming. You'll end up losing money if you handle everything on your own. But help is on the way with this bonus report. It will show you if you need to systematize your business and how to do it. Systems are a means of taking your place when you're not there or are otherwise busy. Read this report today!
If you're ready to stop wasting time on things that aren't working...
If you're ready to get results quickly..
And if you're ready to avoid another time waster, then pay attention because I'm ready to help you get what you want.
You won't need another plugin.
You won't need spend hours learning what to do.
You won't even need to spend more time researching another great idea your friends told you.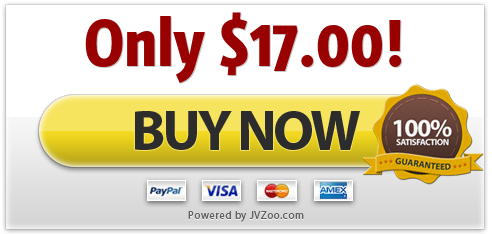 As Soon As You Join the
"Traffic Generation Help"
Training Course...
Online Training Special Report
This Report: Traffic Generation 101 You will learn how to use these tools to get more traffic to your sites: Search Engine Optimization, Social Media, Advertising, Affiliates and much, much more!
$27
Time Limited Bonuses
Bonus 1: Special Report:  4 Step Goal Setting Strategy, over 2200 word document
$27
Bonus 2: Special Report:  Systemize Your Business For Increased Earning Power, over 2800 word document
$27
Included Today
Challenges for Each Module: easy assignment after each session
$7
Checklists: step-by-step easy installation
$17
Lifetime Access: come back 24 hours a day access
$97

Total Real World Value Today:
$202
Your Price Today:
Just $17
And It Comes with This 30-Day
"No Questions Asked" Priority Guarantee!
If you can't complete this system within the next 30 days, I demand you fire me from your business and you get your refund.
But I'm confident you'll stay in, you'll implement our systems, and you'll send us a testimonial telling us how much more you've accomplished after finding us and taking our training.
Priority
Order Form

YES! I want these exact strategies to boost my business.

I understand I will be billed $17 today to receive immediate access to the " membership site
I will receive instant access to all training reports which I can read at anytime 24 hours a day from anywhere in the world
I can refund for any reason or no reason whatsoever within the next 30 days

Join Now: Just $17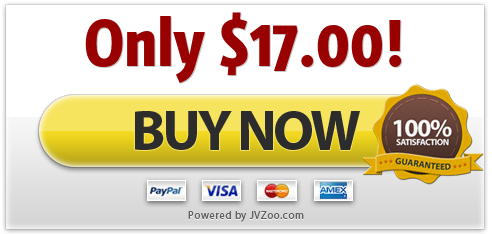 P.S. This is a single payment membership site.
P.P.S. After signing up, your account will be instantly activated and you will have access to the training in these special reports.